3v3 Soccer at its finest
Club teams and dad teams unite- we are back with the friendliest 3v3 in the region. The soccer is competitive but the fun is just contagious.
What are we doing here?
Welcome to the 6th Annual GoalFest 3v3 Soccer Tournament, hosted by Lady Falcon Soccer. Our tournament has a certain community feel about it- almost like attending a family reunion (a fun one). Even the non-soccer players come to enjoy the atmosphere that is unmistakably summertime in Montana. Players and fans alike stretch out on the grass all day with us in this peaceful – yet upbeat – soccer oasis. Whether it's the nearby spray park, the homemade concessions, bumpin' tunes, or the all-ages soccer action- it's hard to not find something to love at GoalFest.
This tournament is open to the public with divisions from U8 to Adult. That's right – no one sits on the sidelines! ​June 3-4 will be a soccer filled weekend of fun, skill development, and yeah maybe a sunburn or two. Grab a few friends – you don't need to be a sanctioned team – and join us in competing for the gold.
Quick Facts
Who: Divisions from Under 8 to Adult!
What: 3v3 soccer tournament
When: June 3-4, 2023
Where: Castle Rock Park in Billings Heights
Deadline: May 7 (guaranteed shirts), May 26
Roster size: Minimum 3, up to 6 shirts included
Cost: $125 per team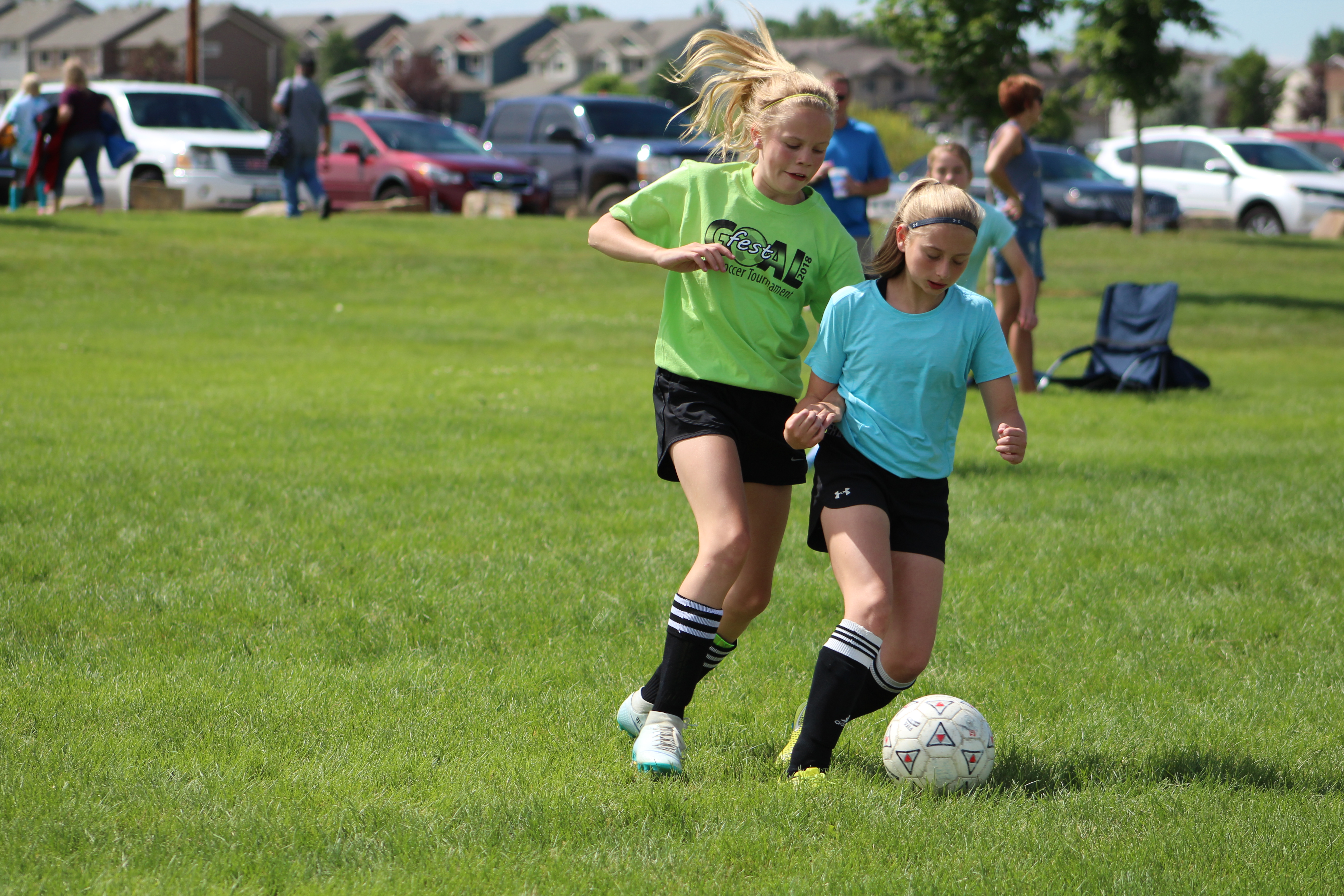 Tournament notes
We are running about three weeks earlier than usual this year, with hopes of avoiding direct competition with other soccer tournaments. Most notably, we seemingly always compete with regional tournaments for club teams. We hope this change allows more players to participate in our FUN tournament.
Referees will be U.S. Soccer certified, the same officials that work club contests. In the past, we have enlisted the Skyview Lady Falcon soccer players to serve as referees for most games. As we look to deliver a more consistent experience, we have made the decision to hire the professionals.
We will be taking registrations for a ton of divisions, but experience has shown that these are subject to consolidation. You might sign up as a 12U team, but please be open to playing in a division with 11U or 13U. Divisions are first consolidated by gender and only with adjacent age groups. If we are required to consolidate beyond these constraints, you will be contacted with an option to opt out.
Are you looking to be a sponsor?
GoalFest would not be possible without the help of our sponsors. If you'd like to join in, send Nik an email.